Thank you for volunteering
In partnership with Predicine labs and with the support of Milpitas Unified School District, Berryessa Union School District, City of Newark, City of Mountain View, City of Saratoga, BigBang Artwork has provided free covid-19 testing to more than 1,500 students, teachers, staff, and parents, as well as free N95 masks to those who need it.
Many student volunteers joined us at our covid-19 clinics these past few weeks. Volunteer work was quite grueling at times, having to get up early in the morning to be at the testing site ready to conduct tests from 8:30 and working long hours until 5:30 in the afternoon, while only being able to take turns going on short breaks. Furthermore, weather conditions might have been undesirable as well, often facing the cold and other difficulties when working.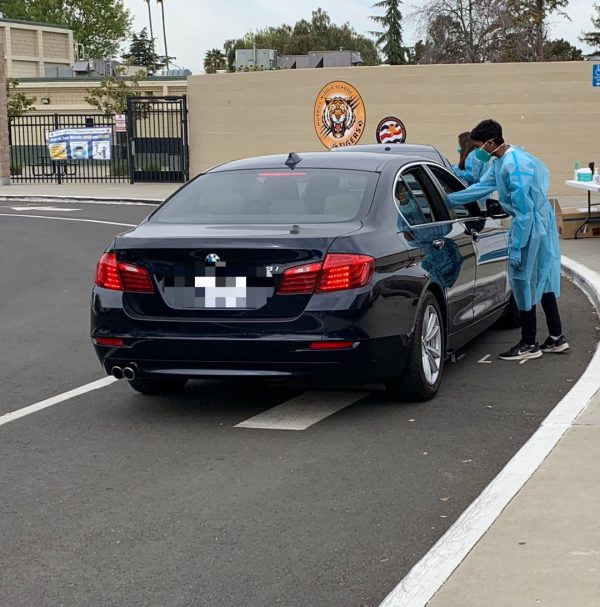 Many student volunteers had intended to quit, but with the team effort and boosting morale, we helped them overcome their obstacles and persevere through the work. Through working with us, these student volunteers have gained invaluable skills and experiences from collaborating with other people.
BigBang Artwork Youth Program
provides multiple opportunities for volunteering and leadership training for students and young adults. With our flexible volunteer project schedules, there is a large variety of volunteer opportunities that we can offer and cater to students' specific interests and goals. One example is our Online Class Teaching Assistant Volunteer project, where students can be directly involved with famous artists and help coordinate teaching the content to others while learning and honing their skills of patience, organization, and coordination.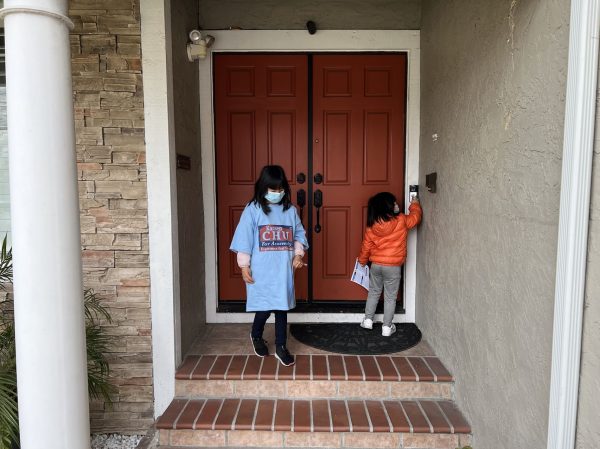 This picture shows when a pair of 7- and 3-year-old sisters participated in the Kansen Chu Assembly Volunteer project, where they went door to door to deliver and campaign for Kansen Chu's assembly. In this volunteer practice, the children learned to express their opinions confidently and clearly, as well as how to deal with rejection. They practiced their logic and adaptability while gaining a sense of objectivity and accomplishment through their efforts.
Additionally, the students expressed their joy and pride in partaking in their volunteer work in emails sent afterward. Their sense of achievement and happiness is extremely important to us and is the driving force for our continuous development of BigBang Artwork Youth Programs as we continue to explore and provide more meaningful and practical opportunities for the students and young adults can take advantage of to bolster their growth with more unique life experiences.
Again, we value and cherish all of the staff and volunteers for their contributions and dedication to our cause. We welcome everyone to join our youth volunteer project and nurture our future youth's growth and development. We could not have been able to accomplish these covid testing clinics without our wonderful volunteers.