BigBang Artwork tutor program empower K-8 students opportunities for leadership training, confidence building, languages learning etc. To help students succeed in all the ways that meet their needs. Join our tutor program and mentored by one of our experienced tutors, who has been rigorously selected for teaching.
Introduction to speech interpretation
Time:     05:00 PM – 06:30 PM PST
Day:       Saturday
Becoming a Confident Public Speaker
Time:    10:00 AM – 11:30 AM PST
Day:      Sunday
Time:  08:00 PM – 09:00 PM PST
Day:      Wednesdays
Time:    05:15 PM – 06:15 PM PST
Day:      Sunday
Time:    one on one private class
Day:      basing on student's schedule
Middle and High School Success 101 Webinar
Middle and high school are formative times in life, in which students must adapt to a fast-paced learning environment, and branch out their interests. Learn from BigBang's experienced tutors in the 2023 Middle and High School Success 101 Webinar, where speakers will discuss study skills, course selection, finding extracurriculars, motivation, social skills, and much more. The Seminar will feature two sections: scripted questions and Q&A. Attendees will be able to submit a question at any time during the webinar.
Minh Do (Grade 11)
VP of Online Learning and Becoming a Confident Public Speaker Teacher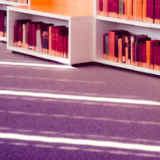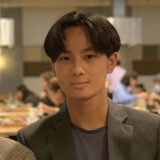 Along with Minh's work at BigBang and various other organizations, he is a student at Saratoga High School. Minh has taught a variety of courses to students of all skill levels and grades, ranging from Speech and Debate to musical instruments. Minh founded his school's Psychology Club in 2021, and seeks to contribute knowledge of student psychology and his personal growth experience.
Ariel Huang (Grade 11)
Duo Interpretation Teacher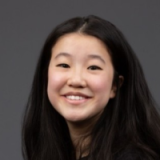 Ariel Huang is a sophomore at Basis Independent Silicon Valley, and her hobbies are watching films, drama, and reading. Ariel is BigBang Artwork's blog writer, part of Stewart Talent Agency, and a content creator for other organizations. She has done competitive speech for six years and currently mentors members of her school's public speaking club. Ariel is excited to work to further cultivate creativity and identity with BigBang!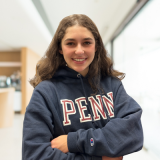 Sabrina works for a political organization in her area, Saratoga Conversations, where she helps with marketing. As a nationally ranked tennis player, she also coaches tennis at a local academy, allowing her to engange with younger children and practice her communicative skills. Sabrina is the vice president of Saratoga High's BioTech Club, which teaches about the interesting world of biological engineering.
What extracurriculars did you enjoy the most in Middle School? How did you discover them?
How did you deal with classes or activities that you didn't like? What motivates you?
Is there anything you regret not doing in middle school?
If you have one tip to promote productivity, what would it be?
How do you balance school work, extracurriculars, rest time, etc?
How did you select courses in middle and high school? How important are multi-level courses such as math?
How did you discover volunteering opportunities and what did it contribute to you?
Why are you a part of BigBang?
If you are a high school or undergraduate student and would like to be a tutor with us, please fill in the form below. We will review all the applications and notify the student upon selection.
Frequently Asked Questions
    > What is the refund policy?
There is no refund for this course.
    > Is this course really 100@ online? Do I need to attend any classes in person?
This course is completely online, so there's no need to show up to a classroom in person. You can access your lectures, readings and assignments anytime and anywhere through google classroom.
    >What background knowledge is necessary?
This course is designed to serve students with no experience at all.