Reading Room Opening Ceremony: Power of One
"You as ONE individual can change millions of lives. Think big. Do not limit your vision and do not ever compromise your dreams or ideals."
These were the words of author, historian, and activist Iris Chang. The Chinese American journalist wrote several books, the most well-known being "The Rape of Nanking" and "Thread of the Silkworm." Ms. Chang left a legacy after her untimely death, teaching and inspiring thousands of people to learn, to acknowledge, to think, to fight.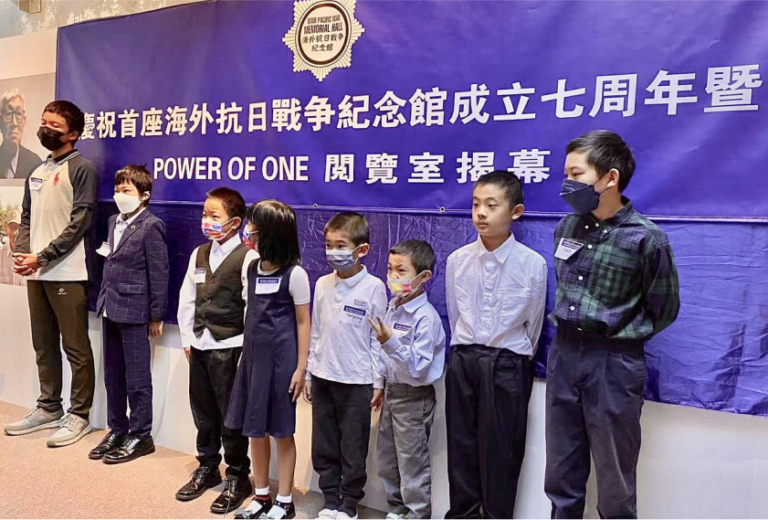 In the effort to memorialize Iris Chang as well as provide a space for all kinds of people, San Francisco's Pacific War Memorial Hall has recently opened up a reading room. Fifteen students were invited to attend the opening ceremony. The students' names are Chenyi Xu, Huancheng Wang, Martin Hu, John Tan, Haiping Zhang, Emmy Zhang, Steven Wu, Derek Tang, Zixuan Li, Alan Xie, Eva Yin, Anna, Zimi Lu, Murou Xu, and Lucas Zhou. The individuals gave a beautiful speech celebrating the 7th anniversary of the Pacific War Memorial Hall. Chenyi Xu and Vincent Wang, two fourteen-year-old students, demonstrated their appreciation of Florence Fang, a Chinese-American community leader in the San Francisco Bay Area and also the founder of the memorial hall, with their paintings. Vincent painted a portrait of Florence, and his father donated it to the memorial hall. Chenyi completed an oil painting of Chinese and American soldiers to indicate the history and friendship between China and America.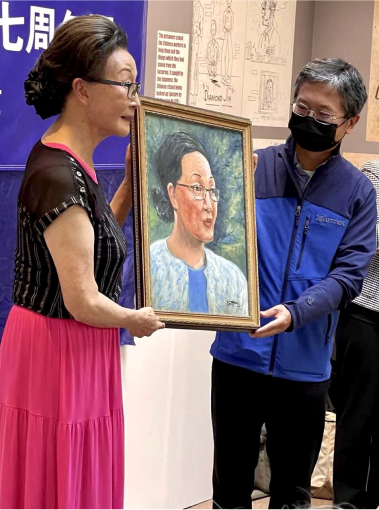 Florence Fang and Father of Vincent Wang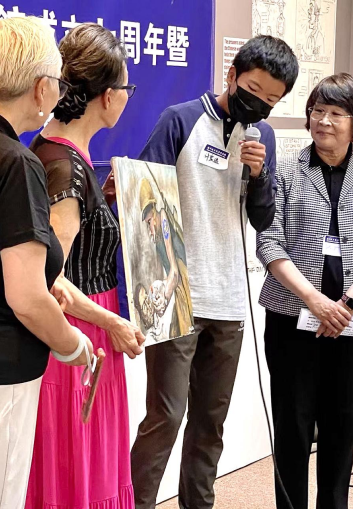 Florence Fang and Chenyi Xu
Several guests attended the reading room's opening ceremony. Consul General Jianmin Zhang and Kansen Chu, a former California assembly member, sent their congratulations. Iris Chang's mother Yinyin Zhang also attended the event as a speaker.

The "Power of One" opening ceremony was an event of unity, awareness, and respect. The speakers' powerful words inspired all those who heard them, and students' beautiful artwork touched every heart. BigBang Artwork and its opportunities available to students aim to further foster this connection, to use words and art to change lives, because one person, one event, one idea can change everything.