Empower the global healthcare ecosystem through innovation
Clinical Summer Internship Program
The Predicine Summer Internship Program is an eight-week mentored, summer research program designed to enrich the pipeline of high school and college students' understanding of and interest in pursuing clinical and/or translational research, as well as to increase exposure of high school and college students from groups in the sciences with an interest in medicine to clinical/translational research in a biotechnology company setting.
Research that transforms scientific discoveries arising from laboratory, clinical, or population studies into clinical or population-based applications to improve health. In addition to a mentored clinical/translational research experience, interns will participate in weekly seminars with Predicine scientist focusing on topics such as research methodology, clinical applications, ethics, career paths (industry, graduate school and medical school). Participants also have the opportunity to participate in offerings of other Predicine programs such as finance, bioinformatics, research and development, manufacturing, supply chain and marketing.
Eligible participants are: high-school juniors and seniors and undergraduate sophomores, juniors and seniors. Applicants must be U.S. Citizens or U.S. Noncitizen Nationals or Permanent Residents of U.S
Predicine
3555 Arden Rd, Hayward CA 94545
1-2 weeks absence during the internship is acceptable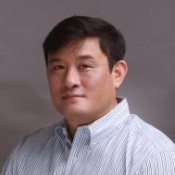 Winston Patrick Kuo
DDS, SM, DMSc,
CEO, Infectious Diseases, Predicine
Complete the application and receive an interview upon selection.
If you are interested in this opportunity, please fill in the form here.